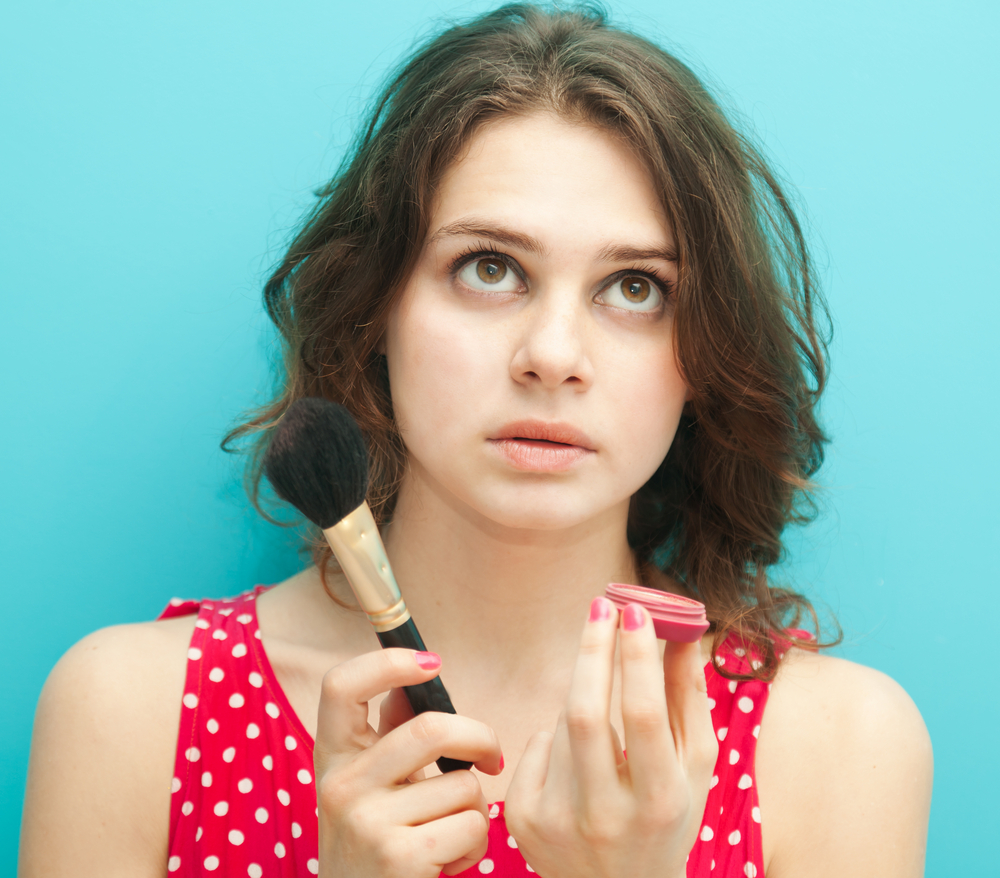 When it boils down to beauty, every woman is an expert in her own sense. After all, who knows your body better than you do, right? Wrong! Despite using a plethora of beauty recipes and products over the years, most of us still have certain questions and doubts in our minds. And who could blame us? With the amount of knowledge that beauty requires, it should be added as a mandatory course in high school!
Luckily for you, we've heard all your problems and your questions and are here to help. Don't worry about your beauty regimes anymore. Here are the top 10 Beauty Hacks that every woman must know about.
Still wondering why you need this? Well, haven't you ever gotten the wrong shade when buying a foundation or chosen an eyeshadow that ended up being too bright? We certainly have. It always hurts to see products purchased with those hard-earned Benjamins ending up in the makeup drawer, lost into oblivion. What if we told you that there could be another way of using these long-forgotten purchases. Yes, it seems that now we have your full attention.
Bronzer
Question – I just purchased a bronzer that ended up being way too dark! The darker shade makes my skin look more dull instead of making it glow up. Am I stuck with the bronzer forever? 
Answer – Ending up with a bronzer that is too orange or too dark to give your skin that perfect glow is way too common. If you keep looking at the product as a bronzer, you're stuck with it forever. But, what about using it as an eyeshadow? Bronzers basically offer natural hues with a little bit of shine. And this is an extremely popular option for your eyes. Particularly if you're blessed with hazel, green or blue colored eyes! These golden browns can really add another dimension to your eyes. Now that's an awesome hack for anyone stuck with a bronzer that otherwise seemed useless.
Foundation
Question – I just brought home a foundation that turned out to be too dark for my skin tone. Even though it seemed just fine when I bought it. Is it just meant for the trash bin now?
Answer – So you ended up purchasing a foundation that is way too dark for your skin tone. That's never an issue. Even though the product is essentially useless as a foundation, you can always use it for contouring. This popular hack can help you to accentuate your best facial features and divert attention from any imperfections that might exist. Now, why would you want to get a refund, particularly when you can use the foundation for something that seems to be serving a better purpose?
Question – The mousse foundation I just purchased ended up being way too thick for my skin. Please help!
Answer – When the mousse foundation becomes too thick for your skin type, stop looking at it like a foundation. Transform the product into an eye primer instead! This hack can help you to extend the wear time of your eyeshadow and also make the color pop more and extremely beautiful and alluring without the need for multiple layers. All you need to do is rub a small amount of mousse foundation on your fingertips and then tap it onto your eyelids gently. Once this is done, you can apply the eyeshadow as you normally do.
Question – She managed to smear some makeup on my shirt collar. I'm screwed for life!
Answer – Got makeup on your shirt collar? Doesn't matter? You don't need to bother with expensive laundries or scrub your shirt collar till its color begins to fade. All you need to do is apply some shaving cream to the area where your girlfriend smeared makeup and then wipe it with a damp cloth.
Eye Makeup
Question – I just brought an eyeshadow that looked fabulous on the makeup counter. But now that I've put it on my eyelids, it's become a complete disaster. It looks horrendous. Please help!!
Answer – There's no need to panic. If that eyeshadow has an amazing color, why not create your very own nail polish instead? All you need to do is mix the eyeshadow with a clear nail polish. But, before you do so, make sure that you have an answer ready for where you bought the nail polish. You're likely to get phone calls from all your friends.
Question – I have a colorful shadow that is not showing up properly at all. What to do?
Answer – If your colorful shadows are not showing up properly on your face – they look too translucent or sheer – you need a base for them. Simply use a white eyeliner underneath them. This should help to make the colors pop and stand out more. Not only that but it'll help the eyeshadow last longer also. Talk about killing two birds with one stone!
Question – How can I stop my glitter shadow from getting all over my face? I've tried everything but nothing seems to work. I want glittery eyes not glittery everything!
Answer – Take some translucent powder and sweep a thick layer on the area of your face where the glitter falls (think under eyes and cheeks). After you apply the glitter, sweep away the powder. You should easily be able to remove all traces of the fallen glitter along with the powder.
Nails
Question – I'm really into the matte polish trend and wish my favorite colors would come in matte formulas, but I don't want to buy 20 extra bottles of polish. What to do?
Answer – Making a matte polish of your own is quite simple. All you need to do is add some cornstarch to your top coat and voila! You have your very own matte polish.
Brows
Question – I'm sick and tired of my timid looking brows! I want that bold brow look like Cara Delevingne and Camilla Belle. Please help!
Answer – Spray some hairspray on a spooley brush. Use this brush to comb your brows. Once you finish combing your brows, apply some color in them. This should help your brows to keep their color and stay in place as well.
Lips
Question – I just got this amazing lipstick and I managed to break it on the very first day! Can my day get any worse? What am I supposed to do with this broken lipstick now?
Answer – Let's just say that your day may have turned for the better. Broken lipsticks are very easy to deal with. All you need to do is warm up the broken ends of the lipstick so that they melt a bit, do about 10 seconds in the microwave. Once both ends become melty, mush the pieces together and use your fingers to smooth the edges. Store the lipstick in your fridge for the night without its cap. It should be as good as new by the morning.